Take advantage of our special wedding packages
With plenty of offers available for your to explore, we're sure that you'll be able to find something that ticks all the boxes to create the most perfect day for you and your guests. Contact our wedding coordinators for more information on 01793 817 000.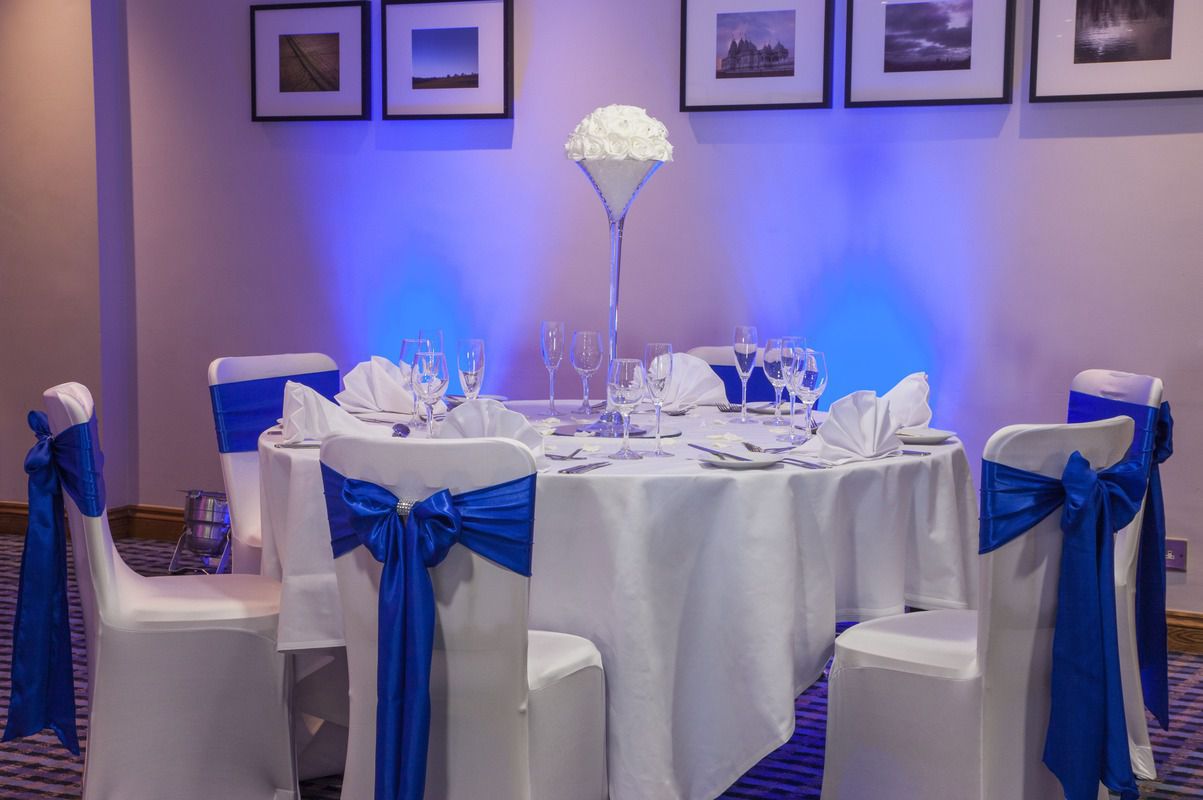 Marry Now, Party Later!
Enjoy a small and intimate wedding now and party later!
Here at the Holiday Inn Swindon we are offering you a fantastic package where you can get married now and organise larger party/reception at a later date.
We are offering 'marry now' dates for the remainder of 2020 and early 2021 and evening reception dates in 2021. If for any reason the Government hasn't lifted restrictions on gatherings above 15 people, you can rest assured that you will be able to move your date free of charge, either later in 2021 or 2022.
Take advantage of our half-price deposit option too - pay only £250 to secure your date!
Marry wow for 15 people includes civil ceremony room hire, Buck's Fizz arrival drink, three-course meal and toast drink.
Party later for 60 guests includes room hire, six-item evening buffet and DJ. Additional guests can be added to the package subject to Government guidance (charges apply)
*Terms and conditions apply. Half price deposit is due at the time of booking and is only available on the 'Marry now, party later' package. 75% of the final balance is due 28 days prior to your 'Marry Now' date and the remainder of 25%, plus any optional additional extras, is due 42 days prior to your 'Party Later' date. Additional items can be added to the package for an additional cost, please speak with your dedicated wedding co-ordinator for further details.
Bride & Groom Stay For Free
Complimentary accommodation for the Bride & Groom
Book any of our wedding packages and on the night of your wedding, as a thank you, your accommodation will be complimentary.
Plus, if you choose our Sliver Wedding Package, we'll even give you an anniversary present. A complimentary meal on the night of your first wedding anniversary.
Contact us now to book or call us on 0871 942 9079.
*Terms and conditions apply. Subject to availability. Please talk to your wedding coordinator at the time of wedding booking.
Special Discounts For Your Friends & Family
At Holiday Inn Swindon hotel wedding venue, we also offer great friends and family rates for wedding guests, so they can forget the taxi home and really enjoy your wedding celebration.
Contact us now to book or call us on 0871 942 9079.
Book your Wedding at Holiday Inn Swindon today and enjoy a free stay.